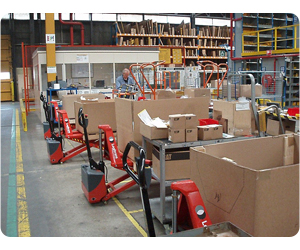 Hand pallet truck is used to move pallets in close distance. Hand trucks are used in tight areas, used to lift and lower pallets. Pallet lifters are used in production and assembly lines, as well as for general material lifting operations. Refer to our electric pallet stackers for greater mobility solutions.
There are many types of hand pallet truck and pallet stacker, here is a list of the most commonly used:
- Standard Pallet Forklift (BF range)
- High quality Pallet forklift (Panther range)
- Pallet lift trucks
- Pallet forklift with Level Controls
- Pallet forklift trucks are inclined.
If you still cannot find the right solution, please call our hot numbers for the most suitable advice.