–Europe
By Christine Cranney
Forklift customers in Europe are increasingly choosing a forklift based on how much money they can save and abandoning brand loyalty, as Forkliftaction.com News discovered in a mini-survey of forklift dealers and distributors this week.
René Eenhoorn from Nissan Forklift Europe BV says the decision to choose a replacement fleet is "not necessarily made on brand loyalty, supplier loyalty or even the history of support" a customer has received, but on the money a customer has to fork out each week to have a forklift.
"This has been more apparent [in the UK] during the recession than at any time in the past 10 years. Unfortunately, the industry is governed by the price the end-user demands – thus the actual brand almost becomes irrelevant."
Eenhoorn thinks that a forklift's image may be losing its pull in price wars but its appeal is not the same to all customers.
He explains that larger corporations usually make their decisions based on the tendering process and a forklift's good reputation can be advantageous. A brand's reputation also has relevance in cases where existing fleets are being replaced while, for short-term rentals, companies increasingly choose a forklift because of its price.
Robert Dolk, the CEO of Swedish forklift dealer, Trucksäljar'n MH AB, says the situation is similar all over Europe. "The larger companies tend to close deals with two or three large suppliers, which can supply worldwide. The smaller companies choose forklifts from those that give the best deals, service and price."
Dolk says because forklifts are becoming more similar in performance and ergonomics, smaller companies tend to "act more like a consumer of a refrigerator than a buyer of a sports car".
"Today, it's pretty easy to offer the customer the same product but 'in a different colour'. I think you have to build a good organisation in local service and support and less in brand to keep the customer. Good relations to suppliers and customers are more important than what brand you are selling," Dolk adds.
A sales manager at a Belgian forklift distributor says he sees this happening in Belgium and the Netherlands. "People do not care any more about the brand they get. Companies you have had a relationship with for years are now shopping everywhere …for the cheapest they can get."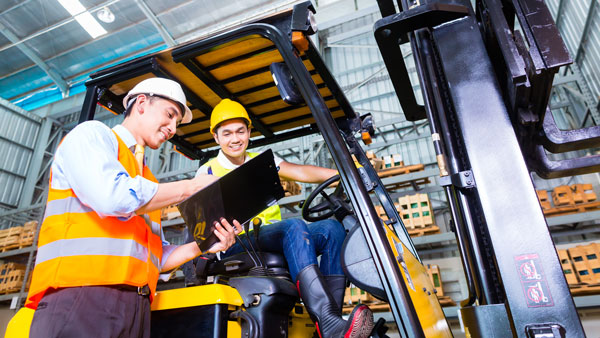 He also believes that customers are now short-sighted, prioritising price over service and total cost of ownership.
"They do not calculate the losses they could have by fall-outs and extra invoices not included in contracts …Customers also want longer payment terms and even after that, it is hard to get the money from them."
However, he believes that dealers should stay loyal to their brands as after-sales service is essential. "If we start to deal with all different brands, it will take longer to repair forklifts and we incur extra labour and transport costs."
Johan Bogaerts, managing director of Belgium-based Havelange Forklifts, agrees that "brand loyalty is not so hot these days".
However, he says brand loyalty is still important to forklift manufacturers and distributors. "Brand loyalty makes the decision to purchase habitual. In order to create brand loyalty, we, the forklift companies, must reinforce those habits by reminding customers of the value of their purchase and encourage them to continue purchasing the same brand in the future."